Elements of the ...Horsa Tradition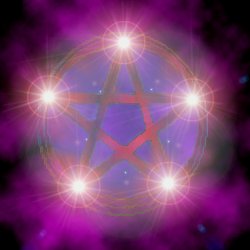 In Horsa,we view life as the arena whereby spirit seeks to attain "absolute good". "Absolute good" is viewed as Spirit fully evolved. This evolution takes place, during each incarnation, according to our state of spiritual development. We seek to attain this "absolute good" by living our lives according to the Immutable universal laws. We come to realize these laws, instinctively, through successive incarnation, and through the application of the faculty of reason and the mind. Spirit retains elements of personality and experiences from each incarnation. We view this element as the faculty of "conscience", it is the "residue" of personality and experience of our previous incarnations. We use this faculty as a standard against which we weigh our thoughts and actions, and act accordingly. We perfect this faculty by looking within ourselves, and seeking to bring into harmony the areas in our own life, which fall under our power to change. Our thoughts are the seeds, out of which our actions grow, creating vibrations, which blossom as effects, bearing good or ill fruit, thus one must act in accordance with "conscience".

The concepts of good and evil, like all "opposites", are purely subjective.
We view "evil" as an unharmonious state which arises, from the misapplication of will and reason, as an excess towards one "node" of polarity. We do not view evil as a natural state. We hold that good lies in the active aspect of a person, in the will of a person not the person themselves, Evil can only manifest by one consciously and willfully seeking it. Anything that interferes with spiritual evolution, we basically regard as evil. Events and experiences that we may subjectively judge as "evil" or bad, if these experiences add to our spiritual evolution, are, when objectively viewed, essentially good. Actions which subjectively appear good, can, when objectively viewed, maybe a hindrance to spiritual growth, hence essentially evil. We hold that the essential part of one's self cannot be affected by any action, over which one's self is not capable of controlling through one's will.
History...According to Grace:
The Horsa or New Forest Tradition is a Tradition of Witchcraft originating in the New Forest of England.. As Grace taught it, it is more akin to Traditional Druidism than to modern Wicca., although there is more stress on the feminine aspects of Divinity. Grace taught that The New Forest Tradition is NOT Wicca.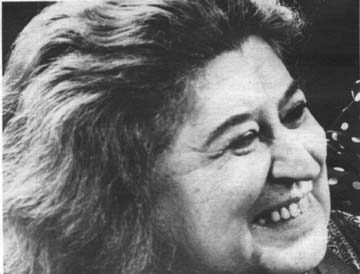 Sybil Leek was one of the first Witches to become public back in the 1960's. She was often accused of becoming a sell-out, because of her media attention and odd ways. With the publishing of her autobiography, Diary of a Witch Sybil announced that her style of Witchcraft was not dead and never had been.. She attracted public attention for almost everything that she did.
In the beginning of Sybil's public life as a Witch, her adherence to the craft cost her dearly, as landlords cut off leases on her secular antique stores, and others made her targets of general prejudice against Witches. Her family was acquainted with Aleister Crowley, and he felt that she would be the one to take over where he left off.
Sybil was one of the first of the popular Witches to take up environmental causes...She was a master astrologer, and a gifted psychic. Sybil passed on in 1982, at an unknown age...and she lived to see the establishment of Wicca as a recognized religion......MORE HERE
The Horsa tradition was Sybil's private Tradition.
The Gardnerian Link:
It is said, but never confirmed by Grace, That the Horsa Coven was the same coven that trained Gerald Gardner. It is also said that Dorothy Clutterbuck trained Sybil in the tradition...which seems doubtful to me-Although the tradition as practiced and taught by Sybil was much influenced by Eastern and Southern European Witchcraft.
Grace Kemelek:
Grace was born in Salt Lake City, Utah (on an undisclosed date) - In her early twenties she moved to Manhattan, where she later became acquainted with Sybil Leek. Their friendship grew, and soon Grace was part of Sybil's inner circle of friends- Sybil taught Grace the Elements of the Horsa Tradition that are now part of the Covenant of Rhiannon Community. Unfortunately Grace Passed on before she could teach us all of what she knew...and of course, being a secret tradition, we are only willing to put part of that up on the web.
---
Practical Elements
Psychic Awareness:
Stress on development of latent psychic talents is a large part of Horsa Tradition training. visualization and working with energy fields is encouraged, as well as learning techniques of manipulating the web of energy that links us with everything else on this and other planes of existence...
The Mystery of Becoming:
Becoming is all that there is...it is a unification with yourself and the Universe...It is both balance and imbalance; Night and day, Joy and darkness; expressed all at once within your being...a Sacred space within you. Becoming is the secret to all Magick.
Transforming:
Shifting of awareness to enter other realms, or to change in this realm, is one of the great teachings of Horsa...It is an actual physical shift within the energy body that makes you who you are. by shifting these energies, and how they are arranged, we can be anything or go anywhere that our true will dictates.
Simplicity:
There is an old Shaker hymn that says "Tis a gift to be simple", and this couldn't be more true...the simple path is the path from which magick works best.
---
Sybil's famous Fire Raising Spell
Become, Transform and say within: Up, Up Flame, Higher, Higher, Fire.
Note: The act is simple, the words are simple, but the training to be able to do this is not.
Click here for more Simple Spells and Invocations!
---
Recomended Reading:
Click on a link to order that book!